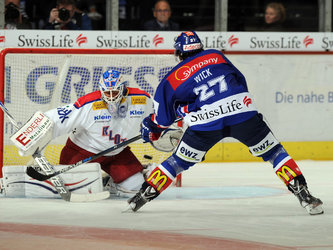 Children, Sports
Ice Hockey World Championship in Zurich and Lausanne I CANCELED
Hallenstadion Zürich, Zürich
Switzerland is proud to host the IIHF Ice Hockey World Championship 2020. All the final games will take place in Zurich.
The next IIHF Ice Hockey World Championship will be held in May 2020 in the Swiss cities of Zurich and Lausanne, which are just a two-hour train ride away from each other. The ice hockey nation Switzerland is delighted to host this major event and to welcome the best ice hockey players from all over the world.

The two metropolises of Zurich and Lausanne are also looking forward to greeting fans from far and near and showing them all the great things about Switzerland: besides the famous Swiss mountains and crystal-clear lakes, it is home to culinary specialties such as fondue and rösti potatoes, as well as outstanding art, culture, and design.

The opening games, Finland vs. USA and Switzerland vs. Russia, as well as all the final games, will be held at Zurich's Hallenstadion. The stadium, which seats 11,200 spectators, is just 15 minutes by tram from Zurich Airport, which makes it quick and easy to travel to from all over the world.

Cooly, the popular mascot of the IIHF Ice Hockey World Championship, will once again be actively drumming up support for the event. He made his first appearance back in 2009, when he delighted fans with his cheerful nature.
Date
8/5/2020 to 24/5/2020

Ticketing
Address
Hallenstadion Zürich
Wallisellenstrasse 45
8050 Zürich
Contact
Target groups
Also recommended for children
Open to all
Benefits
Please use selling in advance