Password
How can I (re)set my password?
Password forgotten
To set a password, please proceed as follows:

Enter your e-mail address under Account > Login > Forgotten password and click on "Request password change".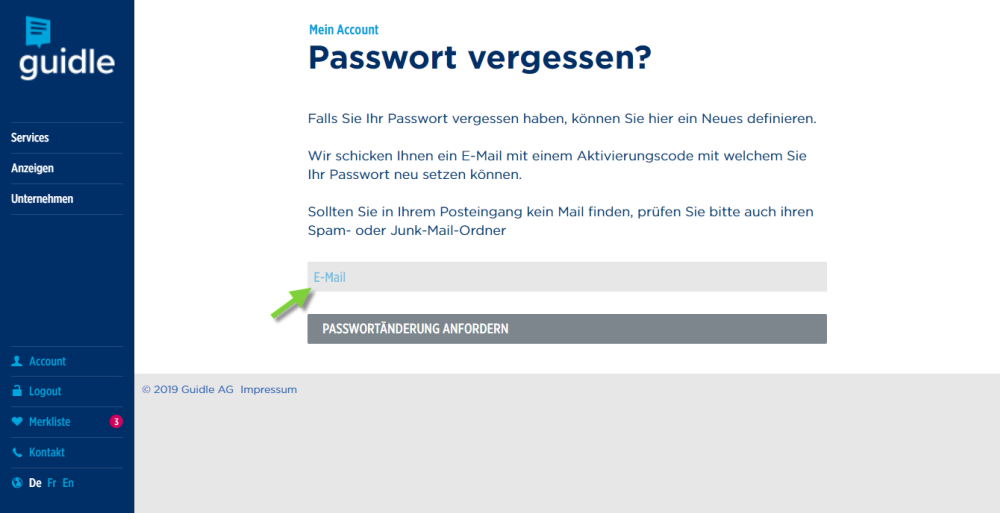 Please do not close this window. The code must be entered in the same window you used to request the code.
Open your mail account either in a new window/tab or in another browser (Firefox, Safari, Chrome etc.).

Please enter the 4-digit code on the following page. You will receive this code by mail from support@guidle.com.

If you do not receive an email, please also check your spam folder.

Enter your new password twice and confirm with "Set new password".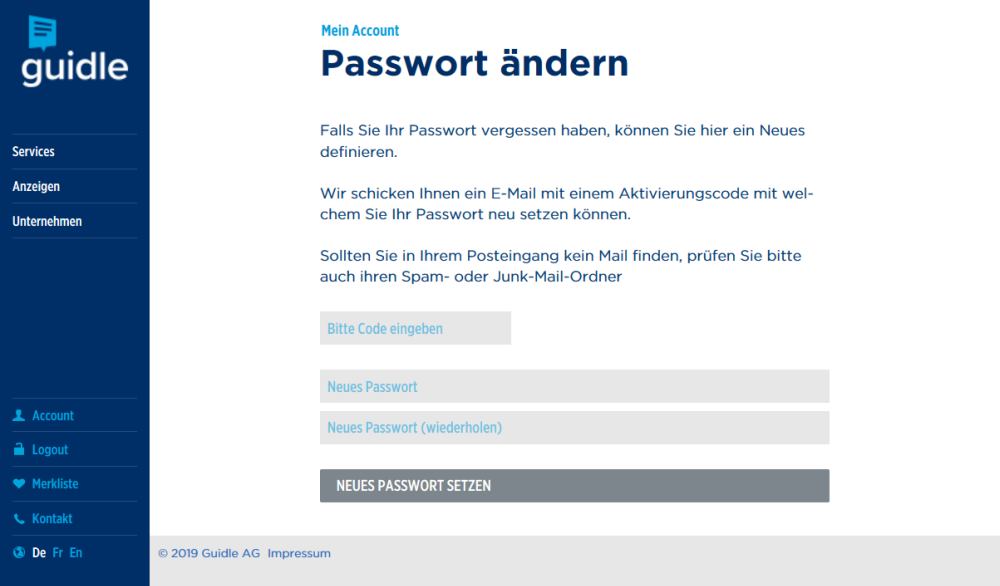 You can now log in under Account > Login with the new password.