Apps:
A SUCCESSFUL PRESENCE, SUITABLE FOR YOUR TARGET DEMOGRAPHIC.
Personalised design - standardised functions: Share the cost of development and maintenance of your app with a third party. Without comprimising the uniqueness of your app.
Apps
We realise your app for you - for iOS and Android. And we're highly efficient: Thanks to our own existing framework, we don't need to develop every app from square one. Not only does this mean we can make your app become reality quickly, but it will also be implemented with the highest of quality and user-friendliness. The development and maintenance of such an app also comes at a reasonable price.
With every new app we develop, we also improve our own framework, thereby making your app even more functional and of higher quality with time. All of this without paying an extra rappen.
Our Key Features:
«Around me»-Search
User-friendly Filter
Large landscape map view
Automatic search for similar ads
Favourites
Also works with poor internet connection
References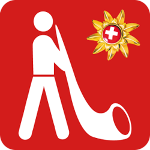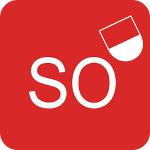 References
SOgenda
Are you looking for an event or do you want to treat yourself to a good meal? Does a shopping tour or a visit to a museum belong to your leisure programme? Find what's right for you on SOgenda. SOgenda is a must for clubs and businesses that want to make themselves known.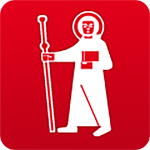 References
Glarnerland
Around 40,000 people live in the breathtaking alpine region that is the Glarnerland. The industrial culture is especially developed, and makes the canton an attractive business location. At the same time a leisure paradise for families, couples, and individuals looking to relax or get active, is open all year round. The Glarnerland Guide contains everything that guests and residents alike need to know about this beautiful region. Excursions, events, accommodation, gastronomy, real estate, and job offers. Everything.
Do you have any questions?
Contact us. We are glad to explain your personal options to you.